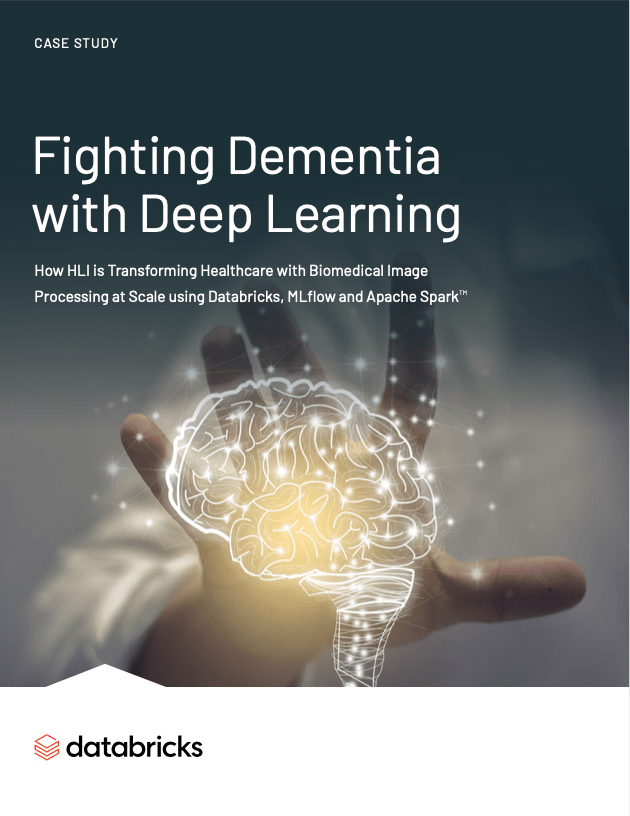 In healthcare, knowledge is the key to preventing disease and improving patient outcomes. However, with some illnesses taking years to manifest symptoms detectable through traditional means, healthcare leaders are turning to data-driven, personalized preventative healthcare aimed to discover the risk of illnesses long before symptoms appear in hopes of driving better outcomes.
Read this deep dive case study to learn how Human Longevity Inc applies deep learning to MRI brain scans, genetic profiles, and EHR data to predict a patient's individual risk for developing chronic conditions.
Download the eBook to read the full case study.